The Australian Cricket Hall of Fame was first proposed by the Melbourne Cricket Club in 1995.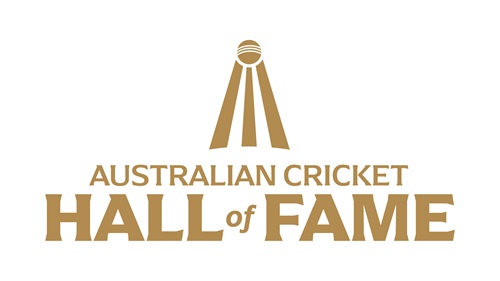 With the support of Cricket Australia and Cricket Victoria, the Hall of Fame was officially opened by the then Prime Minister of Australia, the Honourable John Howard MP in 1996.
Selection philosophy for the hall of fame focuses on the players' status as sporting legends in addition to their outstanding statistical records.
All inductees must have been retired from international cricket for a minimum of five years to be eligible for selection.
An inaugural group of 10 players were inducted in 1996, and a further 51 players have been welcomed since:
Hall of Fame Inductees
Inducted 1996 - Fred Spofforth, John Blackham, Victor Trumper, Clarrie Grimmett, Bill Ponsford, Sir Donald Bradman, Bill O'Reilly, Keith Miller, Ray Lindwall and Dennis Lillee
Inducted 2000 - Warwick Armstrong, Neil Harvey and Allan Border
Inducted 2001 - Bill Woodfull and Arthur Morris
Inducted 2002 - Stan McCabe and Greg Chappell
Inducted 2003 - Lindsay Hassett and Ian Chappell
Inducted 2004 - Hugh Trumble and Alan Davidson
Inducted 2005 - Clem Hill and Rod Marsh
Inducted 2006 - Monty Noble and Bob Simpson
Inducted 2007 - Charles Macartney and Richie Benaud
Inducted 2008 - George Giffen and Ian Healy
Inducted 2009 - Steve Waugh
Inducted 2010 - Bill Lawry and Graham McKenzie
Inducted 2011 - Mark Taylor and Doug Walters
Inducted 2012 - Shane Warne
Inducted 2013 - Charlie Turner and Glenn McGrath
Inducted 2014 - Mark Waugh and Belinda Clark
Inducted 2015 - Adam Gilchrist and Jack Ryder
Inducted 2016 - Jeff Thomson and Wally Grout
Inducted 2017 - David Boon, Matthew Hayden and Betty Wilson
Inducted 2018 - Norm O'Neill, Ricky Ponting and Karen Rolton
Inducted 2019 - Cathryn Fitzpatrick, Dean Jones and Billy Murdoch
Inducted 2020 - Sharon Tredrea and Craig McDermott
Inducted 2021 - Johnny Mullagh (Unaarrimin), Merv Hughes and Lisa Sthalekar
Inducted 2022 - Justin Langer and Raelee Thompson
Inducted 2023 - Marg Jennings and Ian Redpath

Selection panel
The selection panel is made up of representatives from all levels of cricket. Chaired by the current MCC Chair, three former players are joined by the respective CEOs of Cricket Australia and the Australian Cricketers' Association, along with two representatives from the media.
MCC Cricket chairman
Peter King

Former Test captain
Belinda Clark
Former Test captain
Mark Taylor
Former Test batsman
Paul Sheahan
Australian Cricketers' Association CEO
Todd Greenberg
Cricket Australia CEO
Nick Hockley
Media representatives
Ben Horne
and
Greg Baum